2010 Workers Memorial Day (April 27, 2010):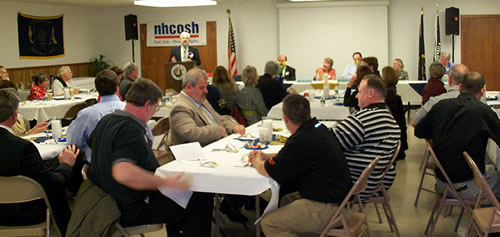 NH COSH Director opens the evening activities for Worker's Memorial Day with a story to remember a fellow work who was killed on the job.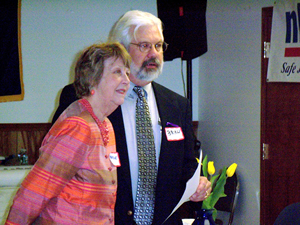 Marthe Kent with NH COSH Director Brian Mitchell.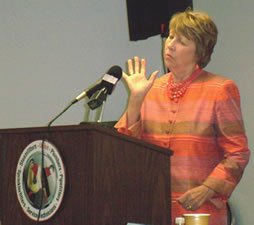 Marthe Kent, Regional Administrator, of the Boston Regional Office speaking at the recent Worker's Day Memorial commemorative event to remember those workers who lost their lives on the job in 2009 and the many more who were injured, some for live. Marthe spoke about the 40th anniversary of the OSH Act and the updates needed to bring this standard into the 21st century.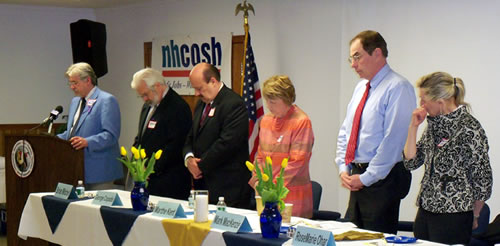 Reflecting on the recent West Virginia Disaster where 29 miners lost their lives and the 11 workers who lost their lives in the oil rig explosion off the Louisiana coast.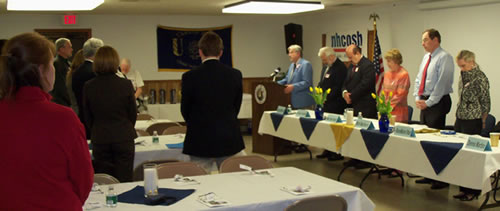 Observing a moment of silent reflection for the workers killed and injured in New Hampshire on the job in 2009.